Scythe page


Project#82:
Spirit (Soul Eater)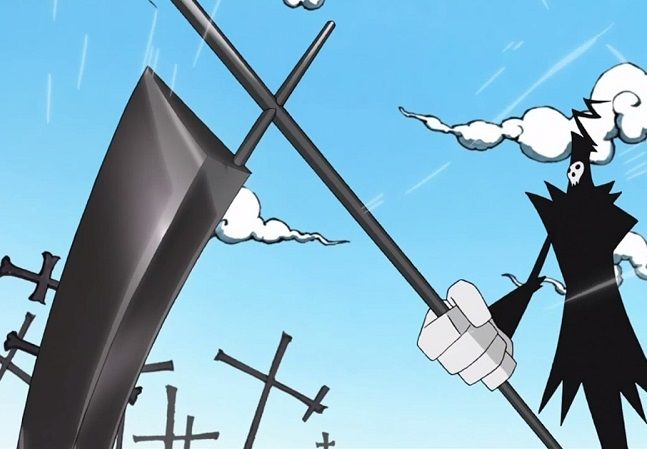 Because pictures of Spirit varied so much I did a search and some brainstorming with a friend (: P Danni!) In order to decide on a size/shape for it.

Details ~n~ stuff
Size: 5 feet 8 inches in height, blade length=3 feet 9 inches
Status: Completed
Degree of difficulty: 2
Durability rating: 2
Dates made: 09/21/2013 – 12/21/2013
Total time: 13hrs 35mins
Total cost: $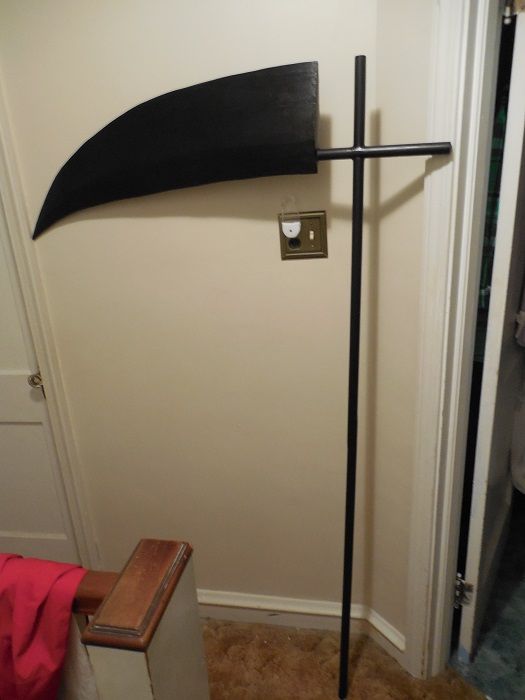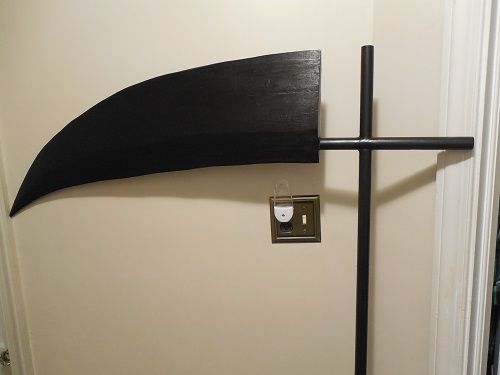 The whole Scythe, and a closer shot of the blade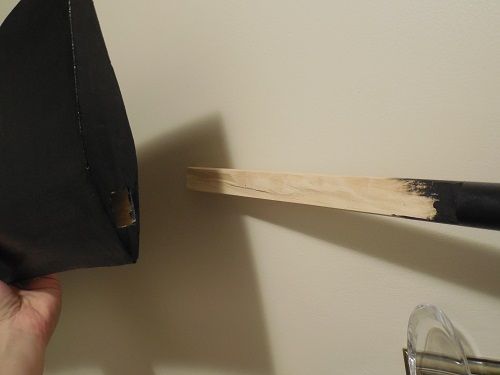 An angled shot of back of the blade (left) It comes apart by simply pulling out the end of the staff piece.


Project#81:
Soul (Soul Eater)

Details ~n~ stuff
Size: 5 feet 8 inches in height (when assembled), blade length 4 feet
Status: Completed
Degree of difficulty: 3
Durability rating: 2 (use caution with handling the weight of the blade)
Dates made: 06/10/2013 - 09/22/2013
Total time: 20hrs 30mins
Total cost: $54.40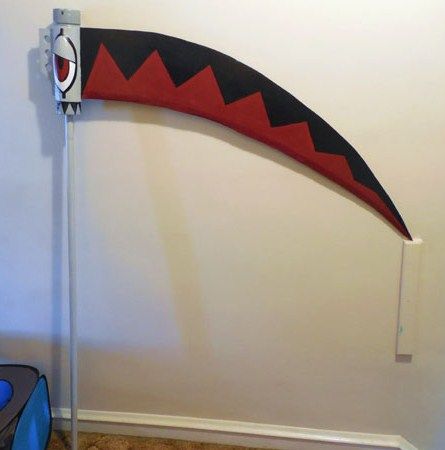 The whole scythe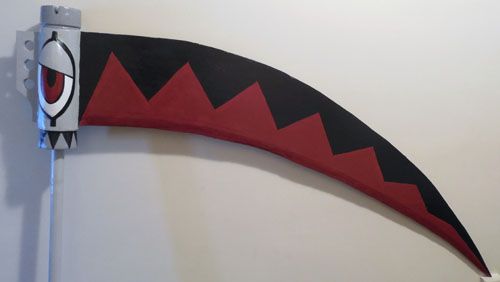 A close up of the head/eye and the blade



How the staff comes apart. It separates by the end of the dowel inserting into the top part